With all bookish tags I was not tagged by anyone (yet again) but I thought this was a fun lil' tag so here we gooooo…. by the way I read this post on Confessions of a Readaholic so defo check them out.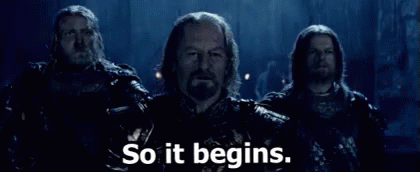 How long have you been a blogger?
For this blog I think its been over a year now. This is my second blog actually. I bailed on my first one because I had absolutely ZERO followers and if you think my reviews/rants on this blog is long, you have yet to read my reviews on my old blog. FOUR POSTS LONG just on ONE historical romance book. Just one book. Let's just say I was insane.
At what point do you think you will stop?
Probably never. I like ranting about books WAYYYY too much which is why I prefer my blog over my booktube channel. I can edit and post immediately.
What is the best part?
I don't have to worry about censoring myself or worrying about whether the post is too long or what not. I also can read about any books I want be it erotica, historical romance, classics, or thrillers there is no judgement and the ultimate best part is when another reader also read the same book and they comment on my post and we discuss about it. BEST FEELING EVER!
What is the worst part?
When I slack off posting and postpone my reviews up to the point I cannot even remember why I liked/disliked a book other than that not so much. I'm pretty laid back with this blog. If it doesn't get the feedback I wanted it to then its no biggie.
How long does it take you to find/create pictures to use?
Within 5 minutes because I mostly use pictures I get from either Goodreads or the publishers themselves if I am invited for a book blog tour and lots and lots of MEMES and GIFSSSSS!!!!
I think once I have more free time I would probably make my own pictures which would take longer but so far I'm content.
How long does it take you to prepare a post?
If I just finished reading a book and I immediately feel like writing it, I can finish the post within half an hour to an hour.
How do you feel about the book blogger community/culture?
I like it actually. Book bloggers I follow are really cool and nice people whom I'd love to meet in real life and so far I haven't had any negative encounters with any book bloggers so pretty happy with the community.
What do you think one should do to have a successful/blog?
I think my thoughts on this one would be that the blogger definitely should do it because they want to out of the sheer pleasure of posting something regardless of whether the post will/will not have an audience. Once you do something because you genuinely want to it will in turn become a passion project which will snowball into posting consistently, having new content you want to discuss about and etc. Also, when you blog about something because you want to it will also make you want to improve yourself which will obviously reflect in your blog posts. Weird how one small thing can affect so many other things eh?