Top Ten Tuesday is a weekly meme hosted by The Broke and The Bookish and this weeks topic is "Top Ten Books On My Monsoon – Durian Season TBR list" okay not really it was originally "Top Ten books On My Fall TBR List" but I had to tweak it becausseeee of the reasons below 😀
Okay first of all I live in Miri, Sarawak which in turn is in Malaysia which is located in Southeast Asia and let me tell you about our 3 main seasons here:
Monsoon season
Haze season 
and most importantly
DURIAN SEASON!
So, now if I am not mistaken we are currently in transition between the monsoon season towards the Durian season but I might be wrong, weather has been pretty funky lately with Hurricane Harvey and Irma.
Anyhoots, let's just moooovvvee on to the TBR list.
Okay, I have recently watched the revamped film adaptation of IT from Stephen King's novel and….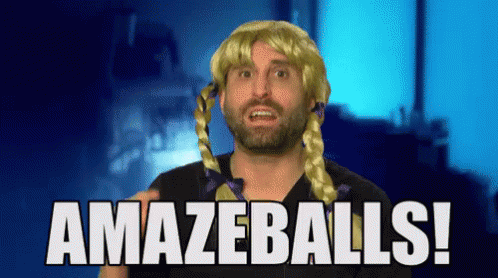 Also helped that the actor playing the new Pennywise is pretty easy on the eyes.
Not so in his Pennywise get-up but still one can appreciate a good looking Swedish man especially one who has been single since the dawn of time.
So, anyways I watched it and now I am in my Stephen King phase. I have overcome my trauma of reading From a Buick 8 and am now ready to tackle on his other works! Such as…
IT (DUH! I loved the movie so obviously you gotta go back and appreciate the source material)
Misery (I watched the movie adaptation for this one too and LOVED IT! The suspense the feel, THE TERROR!!!!!)
Thinner (Not much reason aside from I already own it and might as well read it)
Now, I didn't put Carrie or The Dark Towers series in because, one, I feel that Carrie already has so much exposure and I know what you're gonna say. IT has a lot of exposure too, I agree with that, BUT IT is a mammoth of a book with its pages clocking in at MINIMUM 1100 pages whereas Carrie is only roughly 200-ish pages and for The Dark Towers series, well it's a series and I am not good in keeping up with a series especially if they ain't free and publicly available at the library.
So far these are books I am planning to read before the end of the year is up. It might take me awhile what with saving my money and buying them and whatnot. Before I log off this post, tell me which Stephen King book are you interested in reading and most importantly DID YOU WATCH THE MOVIE IT??? DID YOU LIKE IT????