I review more and less books
Confusing I know. I review more books from Netgalley but review less hardcopy books from libraries or my own books unless I run out of reviews for my Netgalley books then any draft reviews from other sources will do to keep my blog up and running. I do this not because I dislike reviewing hard copy books but more because with Netgalley it gives me a chance to up my rating whereas other sources they don't so I have no obligations.
I read more books but less diverse ones
Pre-Netgalley I only read books from the library because I didn't have enough money to buy new books, at least not fully priced ones, which forced me to read diversely; murder mysteries, contemporary, middle grade, historical fiction, non-fiction, biographies, self-help, art, you name it but now… now I just read a lot of historical romance with dashes of other genres. It kills me but at the same time historical romance has become my comfort zone, it is so easy to read and digest. There is no nuance to it, I don't need to think I can just ride the wave of feels. I can read 3 in a day man whereas other genres it takes me DAYYYYSSSSSSS… WEEKS to finish.
I buy less books but my TBR pile is off the charts
Surprising I know! I swear after Netgalley my need to buy physical books has lessened immensely but at the same time I can't control myself from clicking that request button on Netgalley thus why my rating has NEVER been above 37-38%. Every time I manage to read a ton of Netgalley books I request twice as more. It's a problem I know.
I made friends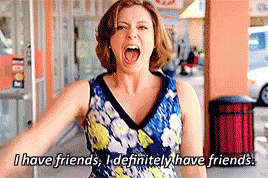 Not a lot but that's just because I am not the type to comment on other bloggers post, it's more towards I don't know what to say other than saying it was a great review or great post or that I found the post insightful. I am not the best at any sort of banter but anyways yeah, I made friends and it's nice when I have a post up and I have actual readers who read my stuff consistently. It's flattering. My previous blog had no audience.
I feel guilty re-reading books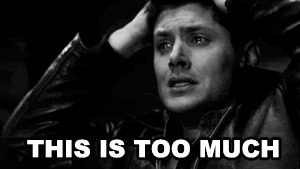 When you have a Netgalley TBR pile as high as your roof that NEEDS to be read and reviewed you would feel guilty of re-reading too. I only re-read Harry Potter recently because my reading slump due to a slew of unfortunate books has dampened my optimism in reading.