HELLOOOO BOOK BLOGOSPHERE! Today's post is going to be a tad bit different (aside from me posting on a weekend that is), whereby it is a post of me reviewing my most favourite thing ever which is… FOOD!
If you have read my last blog post you know I talked about being invited for an event by Sarawak Bloggers and the event was the PizzArt campaign by Anchor Food Professionals (AFP) hosted at Chillax Cafe' & Bistro right here in my hometown, Miri, Sarawak.
Now you must be wondering what is this PizzaArt campaign about? Essentially, it is where the chosen restaurant partners for AFP create artsy pizza's hence the name PizzArt (pizza + art… get it? hahahah). There are a total of five pizzas for this campaign which are the Pot Pie Pizza, Pizza Bomb, Mini Muffin Pizza, Adjaruli Khachapuri and Flower Pizzas (pictures correlate to the names in a clockwise fashion).
Chillax is the ONLY restaurant in Miri that was chosen by AFP for this campaign due to them having a kitchen crew (or chefs if you wanna get fancy) with advanced culinary skills as well as having pizza ovens. Not only that, AFP also provides training for the participating chefs and their assistants in the ways of a skilled pizzaiolo. This is to ensure that the pizzas provided are up to standard and lets be honest, tasty.
Out of the five pizzas shown above only three are available in Chillax and my review of them are as below:
 Mini Muffin Pizza aka Lil Quacks (RM 12.90)
This was the first pizza we tried and for the longest time I kept on wondering what was the meat that I was tasting but it turns out it to be smoked duck. I am not much of a duck meat eater hence the confusion at the taste and texture of the meat (at first) for me. The Lil' Quack (it's a really cute name to be honest) is great for busy people who are always on the go and needs a lunch that is filling yet not too heavy. Unfortunately, it is a bit too salty for my taste which I contribute to the smoked duck but overall still a delicious snack.
Pot Pie Pizza (Rm 17.90)
Okay the second pizza was by far my favourite one. The taste reminded me of my mom's Shepherd Pie what with the beef meat used, the taste of the carrots, butter and most importantly THE CHEEEEESSSSEEEEEEEE!!!!!!
The crust for this pizza was simply delish! It was crunchy on the outside yet doughy on the inside. The other bloggers agree that this dish can be shared with two to three people which I too agree IF you're not a gluttonous person like me. If you are then this dish is definitely just nice for a one person meal.
Adjaruli Khachapuri (RM 16.90)

Okay seeing the name I was surprised that it is not of Indian origin. It's actually Georgian! Who knew? So, basically the dish is a centre-cheese-filled-bread with raw egg yolk. Now… Now I know what you guys are thinking. RAW EGG YOLK??! But not to worry the egg yolk will be cooked once its mixed with the lava hot cheese underneath it. The mixing of it is quite the experience, not that I would know, I was just the bystander whilst Eeca my friend mixed it with gusto! This dish will be the go to dish for Mozzarella cheese lovers because there is a whole chunk of it in the bread but it is a dish you have to eat whilst it is still hot before the cheese hardens. How to eat it you ask? You basically just rip the bread off WITH THE POWER OF A THOUSAND SUNS!!!!!! (okay maybe not to that extent) and dip it in the cheese centre and munch away.
The Adjaruli Khachapuri is NOT a dish for the gluttonous because you will get cheese overdose eating it due to the richness coming from the Mozzarella cheese, the butter and the egg. So consider yourself warned that this dish NEEDS TO BE SHARED!!!! This is more of a self reminder now that I think about it.
The owner of Chillax, Mr. Karl, says the best drink that accompanies all the cheesy dishes is red wine whereby its tartness and sour taste cuts through the richness of the cheese so you don't get a cheese overdose but this info didn't come from me…or did it?.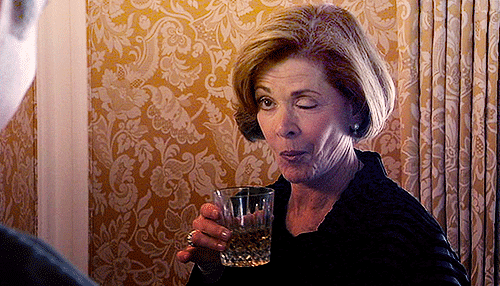 Whoa! Almost forgot to add that all the PizzArt pizzas in Chillax were made using the using only the finest ingredients such as Anchor Mozzarella Cheese, Anchor Butter, Anchor Culinary Creams and Anchor Cream Cheese.
Now, we got the talk of food outta the way let's talk more about Anchor Food Professionals and what they are.
Anchor Food Professionals as quoted in their website is the Foodservice brand of Anchor whereby they now do more than just a simple selling of products. The services that they provide since their re-branding are being consultants where their teams are very hands on in ensuring that they work alongside their customers/partners in sharing new ideas that will be able to entice the public to be continuously interested in their products.
You can check out the link here, to know more information regarding other participating outlets for Anchor Food Professionals PizzArt Campaign. Mind you each outlets have different types of pizzas with different types of meats used so it is worth spending a few more minutes to see a participating outlet NEAR YOU!
Before I finally leave you I wanna thank AFP for inviting me and the rest of the Sarawak Bloggers for this event and I wish the campaign and AFP all the best of luck!