Title: Kiss Me at Christmas
Author: Valerie Bowman
Published: 30th October 2018
Publisher: St. Martin's Paperbacks
Source: Netgalley
Rating: 3/5
Goodreads Summary
A spirited lady facing spinsterhood. A common man with a noble mission. And a surprise that just might be waiting for them under the mistletoe. . .

Bow Street Runner Daffin Oakleaf abhors Christmas. Carol singing and holiday cheer only remind him of a dark time. When a close friend calls on him for help, Daffin is happy to capitalize on the distraction. But when he learns the lovely Lady Regina is the one in danger, he's to become bodyguard to the captivating woman…

Regina has one mission: to find a night of passion in the arms of a gentleman. Considered firmly on the shelf, Regina has given up on marriage—but that doesn't mean she wants to be denied the pleasure married ladies experience. Daffin has long captured her attention…and when a threat calls him to her side, the sparks between them ignite. But how can a hired bodyguard find his way into Regina's noble heart?
Review
This book was yet another disappointment delivered in the Historical Romance genre to me. I am genuinely surprised that this genre gave me two disappointments in quick succession. This has never happened before.
Right, the reason this book is a disappointment because it started out really strong. Guns blazing right out the window and yet the more I read the more the plot just unraveled itself and at last I was left with a steaming pile of poop. 
Cheesiness aside (because its Valerie Bowman, I know her writing and plot will be cheesy eventually, it's becoming her signature move) the one thing that annoyed me about the characters and the plot of this book was how idiotic and illogical everything was.
First of all, no spy on Earth will continuously announce themselves to be spies every bloody second (IT BEATS THE DAMN PURPOSE OF BEING A SPY IF YOU ALWAYS ANNOUNCE YOURSELVES TO BE SPIES NO????).
*The meaning of spy literally says to get information from the enemy discreetly…. DISCREETLY!*
Like all right, I understand you are a family of spies I do not need to be reminded of it every single fucking second alright? I have read the previous books. Let's just get on with the damn plot already. It is so annoying. Oh we are spies this, we are spies that, there is no need to hide behind the door because we know you are there because we are what?.. oh yeah we are spies. Jesus Christ I tell you. I FUCKING BLOODY GET YOU ALL ARE BLOODY SPIES. LET IT GO.
Don't get me started on the plot itself. It is so idiotic. So, you're telling me this Lady (daughter of whoever) who is in love with this Duke who is to be engaged to Regina is behind all of it? All the assassination attempts in the hopes that maybe… MAYBE he will fall in love with her instead. WHAT THE FUCK and mind you all of this is only revealed right at the end of the plot with no exposition and no explanations on how the hell did this even happen. That has to be the flimsiest reason for an assassination attempt I have ever heard in my life. This girls plan is so convoluted and stupid it's hilarious and bloody comical. 
The thing that annoyed me the most was how convenient it was for Regina to finally marry Daffin towards the end when the whole GOD DAMNED FORSAKEN BOOK was about her just absolutely in mental and emotional torture because he isn't a blue blood like her and they can't marry due to their status. Like, she says her uncle is the barrier between her and Daffin for a happily ever after and that he is hard headed that he would never agree for a union between them to ever happen but at the end all that needed to be done was have a few family members sit him down and say that Daffin truly makes Regina happy and he is all for it. 
Do you know how annoying it is when you root for a couple to be together to overcome this (what seems to be a huge ass) obstacle only to realize they made a mountain out of a bloody fucking mole hill.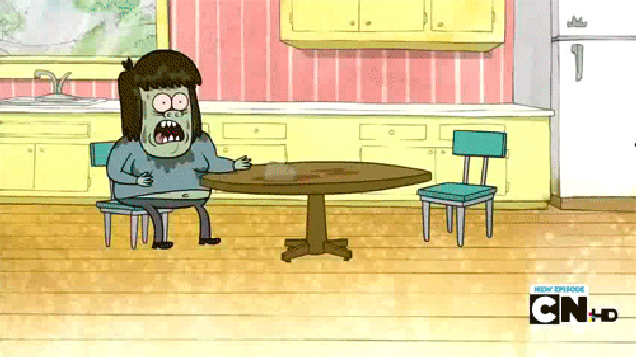 Yeah… It is very annoying.
And it really is disappointing because the book started out really good, writing was great, pacing was great, everything was great, I thought it had nicely timed humor as well but I have no idea why after it passed the halfway mark everything just went to hell.
*Book was given by the publisher via Netgalley in return for an honest review