Title: Not The Duke's Darling
Author: Elizabeth Hoyt
Publisher: Forever
Published: 18 December 2018
Source: Netgalley
Rating: 3/5
Summary
Freya de Moray is many things: a member of the secret order of Wise Women, the daughter of disgraced nobility, and a chaperone living under an assumed name. What she is not is forgiving. So when the Duke of Harlowe–the man who destroyed her brother and led to the downfall of her family–appears at the country house party she's attending, she does what any Wise Woman would do: she starts planning her revenge.
Christopher Renshaw, the Duke of Harlowe, is being blackmailed. Intent on keeping his secrets safe, he agrees to attend a house party where he will put an end to this coercion once and for all. Until he recognizes Freya, masquerading amongst the party revelers, and realizes his troubles have just begun. Freya knows all about his sins. Sins he'd much rather forget. But she's also fiery, bold, and sensuous-a temptation he can't resist. When it becomes clear Freya is in grave danger, he'll risk everything to keep her safe. But first, Harlowe will have to earn Freya's trust-by whatever means necessary.
Review
This book left me shook and not in a good way….

If you have been following my blog for awhile you may by now know that I just LOVE Elizabeth Hoyt with a burning passion! I have read three of her books (thank you Netgalley) and all of them has a rating no lower than a 4.
Don't believe me.. here is a list of the books I read by her.
So, I had full expectations to love this book too and imagine my utter shock and disbelief that I did not like nor enjoy this book. How? How even? How did this happen? Did I read it wrong? This shouldn't be happening… I legit had an identity crisis when I realized this book was just not doing it for me. I mean how? HOW.COULD.THIS.EVEN.HAPPEN???????
The main reason why I didn't like the book was because the heroine was so unlikable for me. I felt that she was just so full of herself and I just wanted her to get off her high horse and get back down to Earth. Why I felt this way I myself am unsure.
The heroine, Freya de Moray, is the Macha in the secret society called the Wise Woman whereby the post essentially makes her a spy for them. At first, I was really into it because strong female characters are what I live for but the more I read the more I saw that nothing happened. At least no spying happened. Like at all. Elizabeth didn't show us Freya's past achievements or whatever for her to attain such a posting. She didn't show how competent Freya was in being a Macha. I wanted to see and read and live and go through what Freya did in her espionage business but all I got was redundancy which I will explain below.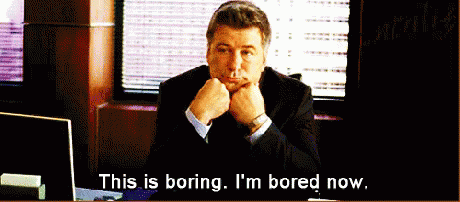 The redundancy came in the interaction between Christopher and Freya. They keep playing tug of war with their feelings for each other and after awhile the interaction just bored me out of my mind. They keep going over the same argument of her unable to forgive him for what he did in the past and her fear of losing her independence by being committed to him. These fears are legitimate but how it was written honestly was so tedious to read.
SPOILER CENTRAL!!!
Now to the plot. The plot for me had too many things going on which distracted me from the main plot which was the Wise Woman plot and obviously the romance between Christopher and Freya. I mean you have the sub-plot of having Christopher being blackmailed, the Wise Woman vs the Dunkelders (attempted murder sub-plot), Wise Woman vs parliament (some act that allows witch hunting), mysterious death of the wife of the next door neighbor and what not. For me it felt like so many things are happening at once and you would expect a lot of action but there was just a lot of talk… so much talking.
Last but not least was the Wise Woman itself. Again, it felt like all talk no action with them. Maybe because it is just the first book that I felt like I had no idea who these people were and how they worked. It wasn't fleshed out as much as I had hoped for.
The book for me wanted to be so many things at once yet were none of them at the same time. I am unsure had I read this at a later date I would have enjoyed it more, I don't know. This book just wasn't for me. Would I recommend it yeah definitely, Elizabeth is still a talented writer and would I read more books from this series? Absolutely! I need to know that this was just a fluke and will not be a usual occurrence.
But all hope is not lost. I did like one part of the book very very much and that was when Freya proposed to Christopher AFTER she had initially turned him down. I also liked how Christopher gave her space when she needed it to make up her mind about him. I thought that was nice.
*The book was given to me by the publishers via Netgalley in return for an honest review