Title: Duke of Desire
Author: Elizabeth Hoyt
Published: 17 October 2017
Publisher: Grand Central Publishing
Source: Netgalley
Rating: 10/5
Goodreads summary
A LADY OF LIGHT
Refined, kind, and intelligent, Lady Iris Jordan finds herself the unlikely target of a diabolical kidnapping. Her captors are the notoriously evil Lords of Chaos. When one of the masked-and nude!-Lords spirits her away to his carriage, she shoots him . . . only to find she may have been a trifle hasty.
A DUKE IN DEEPEST DARKNESS
Cynical, scarred, and brooding, Raphael de Chartres, the Duke of Dyemore, has made it his personal mission to infiltrate the Lords of Chaos and destroy them. Rescuing Lady Jordan was never in his plans. But now with the Lords out to kill them both, he has but one choice: marry the lady in order to keep her safe.
CAUGHT IN A WEB OF DANGER . . . AND DESIRE
Much to Raphael's irritation, Iris insists on being the sort of duchess who involves herself in his life-and bed. Soon he's drawn both to her quick wit and her fiery passion. But when Iris discovers that Raphael's past may be even more dangerous than the present, she falters. Is their love strong enough to withstand not only the Lords of Chaos but also Raphael's own demons?
Review
Elizabeth Hoyt has completely captured my heart with her Maiden Lane series. I have read three book from this series; Wicked Intentions and Duke of Pleasure and obviously now Duke of Desire, and none of it I have read in the correct order but it didn't matter because once I read it I was swept away with the current of FEELS!
A little backstory regarding me and this book. I had just finished Duke of Pleasure and I read at the end that Iris was kidnapped! And I was already HOOKED!!!! and obviously she was soon rescued by none other than Raphael de Chartres, the Duke of Dyemore!!!!! I was already beyond intrigued by this man; was he good? was he bad? what happened to his face? how can a man be so handsome AND beautiful????? WHY IS HE SO MYSTERIOUS????? and then BAM! Elizabeth be all 'well that is all the teaser I am going to give, you just have to wait until the next book comes out'.
Boy, did I wait. I scoured Netgalley EVERY.SINGLE.DAY in hopes that maybe, maybe today will be the day that it is out on Netgalley and lo and behold! The day arrived and I requested it but alas! I had to wait AGAIN! My fear that I wouldn't be approved gnawed at me. I was worried so worried what if my credentials wasn't enough. What if the publishers didn't think my previous reviews weren't good enough and rejected my request?????!!! I WAITED FOR SO LONGGGGGGG FOR THIS BOOK. SO. LONG.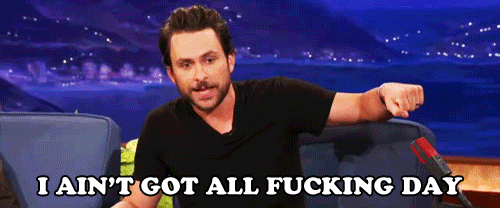 Then one morning, I woke up early by accident and as you do, I checked my phone first and the first email I saw was your request for this book was approved from Netgalley but because I request for so many books at one go I am not too sure which book was this and so I opened the email and saw THAT I WAS APPROVED FOR DUKE OF DESIRE! I postponed every other book I was reading for then no other book mattered except this and truth be told I finished it less than a day and it was….
This book was just SO GOOD! You know how I always bitch and complain when the heroine doesn't have enough physical prowess or skills to make her an equal match to the hero but in this book those skills didn't matter. The hero was such a scarred and broken character that he not only wanted Iris but actually NEEDED HER. Iris's sweet temperament was able to soothe his scarred and ABUSED SOUL!!! Her calm and kind personality was able to help him overcome his abuse and make him able to live a happy and fulfilling life.
The abuse done to Raphael was bad guys. REAL BAD. When I read what he went through it hurt my heart. I was sick to my stomach and to make it worse I know such depravity still exists in the present day. It sickens me at how some humans act like beasts. Heck, I am quite confident that beasts are far better than these people who act or their darkest urges.
In this book, Iris's other qualities need not be shown as it was showcased in the previous book Duke of Pleasure, where in that book you can see that Iris is really adept with solving puzzles and she is subsequently quite intelligent.
I feel like with this book Elizabeth was trying to show that female strength comes in many forms and one of it is strength of character against adversity even when said adversity comes in the form of your own husband. It takes a lot of mental and emotional strength to be there to support and help a survivor of abuse. Help them overcome their demons and it is harder still if it is someone you love.
The plot was AMAZING as it handled a lot of sensitive topics and yes there were a few minor blips in the plot especially at the end where Raphael made Iris go back to his actual home (I can't really remember the specifics) and thus leaving her vulnerable to being kidnapped and used as leverage. So, what he equipped her with the best of his warriors sometimes quantity trumps quality but that minor blip is okay. I can overlook this blip as there were so many other good qualities.
My review is going all over the place but the conclusion is this. THIS BOOK WAS BOMB! IT WAS SO GOOD! PLEASE READ IT!
*Book was given by the publisher via Netgalley in return for an honest review