Title: The Bride Who Got Lucky (The Cavensham Heiresses, #2)
Author: Janna MacGregor
Published: 31 October 2017
Publisher: St. Martin's Press
Source: Netgalley
Rating: 4/5
Goodreads Summary
He would do anything to protect her. Even marry her… 
The son of a cold-hearted duke, Nicholas St. Mauer isn't one to involve himself in society…or open his own heart to anyone. But driven by honor, the reclusive Earl of Somerton feels obliged to keep a watchful eye on Lady Emma Cavensham. She possesses a penchant for passions unbecoming a woman that finds Nick in constant peril of losing his well-structured solitude. She even dared kiss Nick once―an utterly unladylike, and delightful, lapse…
Emma can't deny the appeal of the earl's attention, and occasional affection, but she has no need for a man. There are worse fates than spinsterhood, as Emma knows too well. She still mourns the loss of her dear friend Lena, and is determined to prove Lena's husband responsible for her death before he lures another innocent woman into a brutal marriage. But as Emma pursues her prey, a compromising moment upends all her plans. Now, with gossip swirling and her reputation in tatters, Nick may be the only man brave enough to join in Emma's cause. . .and fight for her heart.
Review
When the publisher emailed me asking if I was interested in reading this book I jumped to it pronto because when will I never be interested in reading books that I didn't have to request for… plus I already read the first book by Janna MacGregor so why not? Finally I am on top of a series in Netgalley might as well continue the winning streak BTW you can find my review for 'The Bad Luck Bride' here.
I was a bit sceptical going in on reading the book because I did not relate with main heroine, Emma, in the last book. I felt she that she was selfish
and naive to think that her escapades will harm no one because it will Emma okay it will! And the scepticism I have over her characterisation went well into 1/3 of the book up until something happened that slapped some sort or realism into that brain of hers but at the same time I was thinking this I was also at war with myself. Her actions shows that a womans actions should not depend on anyone, that she should be her own woman; make her own mistakes, learn from them and damn all else. If a woman wants to get a damn book then damn well she should get the book!
The girl power belief in me made me warm up to Emma whereby I saw that she was smart, brave, kind and steadfast in her beliefs. When she encountered a problem that would not budge instead of giving up she just manoeuvred around the problem to solve it. Also, Emma used her wits and fiery disposition to spar with her adversaries instead of strength because let me be honest, the girl can't fight to save her life.
Another aspect of this book that fired the girl power (okay fine 'feminist') belief in me was how in this book society looked down on women as the weaker specimen of man and worse, LESS INTELLIGENT! All because of the sex we were born with. Oh let me tell you, my blood pressure skyrocketed when I read that section. I wanted to slap Emma's brother and say you stupid oaf! There are so many brilliant women in this whole wide world who helped shape the science that we know today with or without the help of men!
Marie Curie – Pioneer in radioactivity research
Hedy Lamarr – Inventor of wifi
Mileva Maric – co-author of Albert Einsteins work
Ada Lovelace – contributed in the workings of the first computer program
AND MANY MANY MORE!!!!! Oh God did that trigger me. What makes this man think that just because we are born women suddenly we are less intelligent. If we truly had mental problems or he addressed that we physically are less capable than men fine but to to put all that into one spectrum to say that because of so and so reasons women are supposed to babied then no buster!!! NO!! Triggered man, I AM SO TRIGGERED!
Anyways on with the book review. I had serious respect for Emma when towards the end of the book she and Nick did not see eye to eye and she stuck to her guns which was morally correct by the way and was willing to walk away from the relationship as she could not live with a man who could not respect her views and I am at the back going all slow clap because doing that needs IRONCLAD WILLPOWER!!!
But all good things must come to an end. The awesomeness of Emma was slightly eclipsed by how oddly convenient a few plot points was done to propel the plot further to its ending. Suspiciously too convenient I might say and that unfortunately completely killed the seriousness of the feminism issue at hand.
The plot point was that Nick and Emma had a disagreement and he refused to listen to reason and MIRACULOUSLY!!!! His estranged father stopped by for a surprise visit and impromptu heart to heart talk where he revealed that because he lost his wife, he was too devastated by the loss that when Nick bailed that scum Paul from a gambling debt (yearsssss later just in case ya'll be confused by the timeline) he just lost it and disowned Nick.
In my perspective….
I have never in my life heard about a father so distraught over losing his wife disowns HIS ONLY SON which he regrets immediately yet… YETTTTTTTT took him almost a full decade to try and mend the break and/or apologise???? What were you doing, Sir, during those mysterious decade?? Meditating with the Dalai Lama?
Also, another very convenient plot point was when Emma's best friends brother, Jonathan (?), finally decided to avenge his sister (who died due to spousal abuse) by calling her sisters husband out for a duel.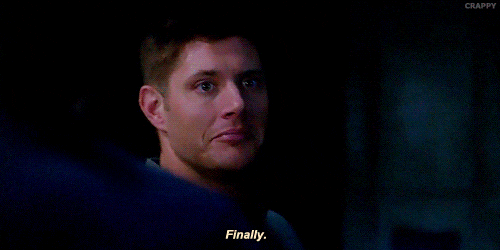 I get that that was (maybe) the only way Lena (the best friend) could ever get justice but the plot was rushed and all of them; Nicks father, the lawyer thing (Nick was being sued by Lena's husband due to Emma snooping around for evidence for her murder) and the duel was all compacted all towards the end that the story could not breathe and I lost interest and empathy for any of the characters.
Overall, it was still an enjoyable book albeit me having problems with the ending.
*The book was provided by the publishers via Netgalley in return for an honest review