Title: Holiday In The Hamptons
Author: Sarah Morgan
Published: 29 august 2017
Publisher: Harlequin Books
Source: Netgalley
Rating: 5/5
Goodreads summary
The perfect summer escape…?
Professional dog-walker Felicity Knight loves everything about New York…until her ex-husband starts working at her local vet clinic. She hasn't seen Seth Carlyle in ten years, but one glimpse of him – too gorgeous, and still too good for her – and Fliss's heart hurts like their whirlwind marriage ended yesterday. So when her grandmother in The Hamptons needs help for the summer, it seems the perfect way to escape her past…
Their relationship might only have lasted a few scorching months, but vet Seth knows Fliss – if she's run away to The Hamptons, it's because she still feels their connection and it terrifies her. He let her go once before, when he didn't know any better, but not this summer! With the help of his adorable dog Lulu, and a sprinkling of beachside magic, Seth is determined to make Fliss see that he's never stopped loving her…
Review
HO HO HO HO HO! For you to fully understand why this book was so good for me I have to regress and talk about the other two books from Sarah Morgan that I have read; Miracle on 5th Avenue and New York, Actually.
Miracle on 5th Avenue was a great read for me but the ending was too cookie cutter perfect and sweet and just ugh for me (plus a female lead who didn't like thrillers/horror novels like whatever) and New York, Actually was just too mediocre for me; forgettable characters and forgettable plots but Holiday in The Hamptons! YES! JUST YES!
This book was just perfect! I truly dislike Sarah's cheesy as hell happy endings but this time round I wanted Fliss and Seth to get that cheesy happy ending that it truly emotionally hurt me. If Sarah didn't give them a happy ending, tables would have been flipped.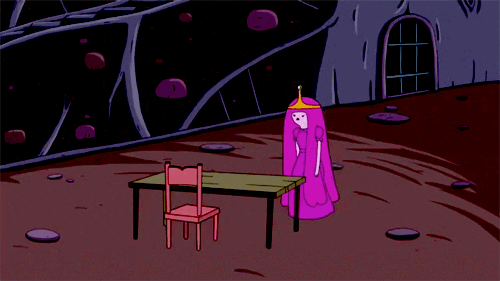 Fliss and Seth's characterization felt so real and I always had trouble connecting with Sarah's characters but this time the flow, the connection was made even before I read this book (read and was introduced to Fliss and a bit of Seth in New York, Actually) and when I read their story in this book it just increased the emotional connection.
Whilst I figured out the plot twist earlier it didn't take away anything for me from the plot, I still empathized with both these characters and what they had to go through at such a young age. Not once in this book did I think their reactions and miscommunication were stupid and unrealistic (probably related more because my backstory was more or less the same). All this contributed to the fact that it made the plot seemed so realistic and less cookie cutter perfect if compared to Sarah's other books.
Also the knowledge that Fliss's mother was trapped in a loveless marriage with a man who was obsessed with her made me feel all the feels, man. I swear, I cannot wait for Harriet's story and she was so cute and endearing in this book. How she told her grandmother she was nervous about confronting Seth but she did it anyways because she loved Fliss and also how the Poker Princesses were nosy and kept making Fliss and Seth be together was so adorable!
I also liked how this book focused more on the relationship aspect rather than the sex between the main characters, it allowed the readers to fully revel in the sexual tension. I mean we all have been there, meeting up with an ex whom you didn't have a clean break up with and where the relationship was just pure emotional dynamite be it good or bad, emotions will still be there and you can totally relate to how awkward Fliss was feeling and how she acted around and meeting Seth.
Another thing that I really liked was how the book started with a flashback. This flashback gives you an inkling to how intense Fliss's feelings for Seth was and is to be honest and it just gives me all the nostalgic feelings of how I felt when I was that young and being with a boy I liked.
In this book, the characters were not perfect. Seth and Fliss made mistakes. They got angry, they lashed out, they had legit problems that love just couldn't fix unless and until they themselves wanted to fix it. The character that had the most problem was Fliss and you can see in this book how she tries. She tries very hard to change, to be better; it showed that whilst love is great and can be a factor of change you yourself must take a step to wanting to change to be better.
All in all this is the best book I have read from Sarah Morgan's From Manhattan With Love series (okay yeah I only read three out of all the series whatever my opinions are still legit).
*Book was give by the publishers via Netgalley in return for an honest review