Title: The Right Kind of Rogue
Author: Valerie Bowman
Published: 31 October 2017
Publisher: St. Martin's Press
Source: Netgalley
Rating: 3/5
Goodreads summary
Can two star-crossed lovers come together―until death do they part? 
Viscount Hart Highgate has decided to put his rakish ways behind him and finally get married. He may adore a good brandy or a high-speed carriage race, but he takes his duties as heir to the earldom seriously. Now all he has to do is find the right kind of woman to be his bride―ideally, one who's also well-connected and well-funded. . .
Meg Timmons has loved Hart, the brother of her best friend, ever since she was an awkward, blushing schoolgirl. If only she had a large dowry―or anything to her name at all. Instead, she's from a family that's been locked in a bitter feud with Hart's for years. And now she's approaching her third London season, Meg's chances with him are slim to none. Unless a surprise encounter on a deep, dark night could be enough to spark a rebellious romance. . .for all time?
Review
This book has made me relieved that I can occasionally dislike a historical romance (HR) even by an author whom I liked their previous work. It has made me see that the reviewer in me is still intact.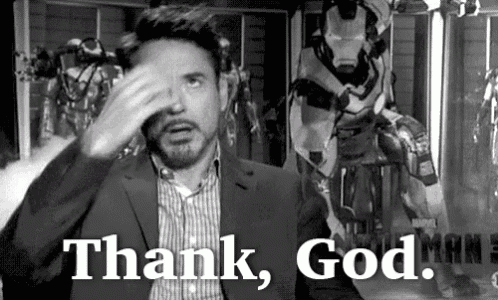 From that, you and I obviously know that I dislike parts of this book that did not allow me to give the rating any higher than a 3. Usually, for HR I adore the main characters; Their strengths, their weaknesses, their quirks, but in this book both characters fell flat for me. The only characters that I felt were worth mentioning and had any complexity was the side character, Lady Lucy.
I also found the romance between Hart Highgate and Meg Timmons highly unlikely and at worst, ludicrous. Does the author genuinely expect me to believe that Hart who has known Meg for years and never bats an eyelash for her and never made any time to get to know her on a deeper level suddenly falls so deep in love all because she had a make over? I feel affronted that the author takes this reader as a fool. I don't know about you but I feel that if a man you have known for YEARS only truly notices you AFTER you have a make over and ONLY THEN shows any form of romantic feelings, those feelings are questionable at best because it makes me wonder do you like me for my personality or just my looks? See it this way, Hart has known Meg for years but only as an acquaintance. He never seeks her out for advice nor friendship. She is negligible in his life and you expect me to believe that he suddenly falls in love with her all because she now looks like a bombshell? A tad bit convenient isn't it?
If he had known her for years and they are close, best friends close and yet he never sees her as more than a friend and suddenly she changes her looks and he realizes that she is in fact a woman and not one of his 'bros' that I can accept.
Another aspect I cannot ignore was how idiotic Hart was. He point blank refused to listen to Meg and is flummoxed that he doesn't understand the situation only to realize Meg was innocent in Lucy's machinations. Honestly, you would have found this out far earlier had you listened to her.
The plot for this book was weak for me. At first, it was great. Meg finding out Hart is planning to marry decides to pursue her plans to make him fall in love or at least notice her with renewed vigor but towards the end I felt the plot and its plot twists were lost in translation thus not being relayed effectively. The plot reveal whereby the real reasons why the two families hate each other was actually a good plot point had the other aspects of the plot did not muddle it. Like I said lost in translation. If the whole drama between Hart-Meg-Lucy was not so childish the plot reveal would have had the impact it sought out to do.
Overall, the book was not as enjoyable as I had hoped it would be but it will not deter me from reading more works by Valerie Bowman.
And my right kind of rogue is a man who isn't so caught up with his own woes that he doesn't see what is smack-dab right in-front-under-his-nose! If he is going through depression or any type of legit mental illness then fine that is a different matter but if the man is so up his own arse well I see that we have to part ways my friend as you and I are not compatible.
*The book was provided by the publishers via Netgalley in return for an honest review