Title: Never Trust a Pirate (Playful Brides #7)
Author:
Facebook: @ValerieBowmanAuthor
Twitter: @ValerieGBowman
Publisher: St. Martin's Paperbacks
Source: Netgalley
Rating: 4/5
Where to get it:
Another day, another historical romance book and I am particularly excited for doing this review because your home girl here was invited to join/do her VERY FIRST BLOG TOUR!!!! Gimme a high five people! After two months of being MIA I have risen from the dead and am back!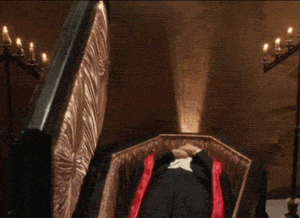 So, without further ado let us proceed to the review…
I absolutely loved this book because the style of writing is incredibly funny… in a good way that is. Most historical romance books I have read, while they were great, there weren't a lot of instances where things were funny and I for one love anything remotely funny (even lame jokes crack me up, so you can imagine). Also, this aspect (the funny thing) was combined with the teasing and playing coy that happened between the main characters which made the sexual tension between them even better! Let me give you an example from the book; there was this one part where Cade and Danielle were about to kiss but he didn't which left her disappointed and it showed on her face and Cade was feeling all smug about it because she was so confident she would be unfazed by him and Danielle herself admitted that "that near-kiss had been enough to scorch off her stockings". Like hot damn girl! Hot damn! If I was her that near-kiss would damn well do more than just scorch my stockings off and you know what, Cade, the cocky son of a gun just up and left the room after teasing her. How was she still able to breathe nor still function properly I'll never know.
Also, I just LOVED the characterization of Cade and Danielle especially Danielle because duh! Strong, independent, funny, brave and bad-ass women are all the rage now. Danielle is just the best because not only does she have balls of Adamantium by I-kid-you-not kissing Cade even though she had no clue what she was doing, she just did it to prove a point and she didn't even care a jot about what he thought of her kissing skills and when Cade kissed her back to prove his point which was that his kiss was in its essence truly mind blowing. All I can say is fuh (!) was it hot in the room when I read that or was it just me?
There were other aspects of Danielle's character that was equally cool such that she can speak both English and French with no accent or that she is hello??? a SPY?? ANNNNDDDD is capable of whipping out a dagger and doing some judo/jujitsu moves on you without batting an eyelash. Talk about #girlcrush.
Another thing that I have to point out was how the author also focused on the characterization of minor characters like Mary for one. I found her little crush with the guy that she liked (I honest to God can't recall his name) and how she changed her look and put in effort to get his attention real cute and I found it endearing how she told Danielle that "girl, that boy Cade is a fine piece of ass and he be likin you, you better just go with the flow and get on it!" (I am para-phrasing her but that was the essence of her dialogue). I can totally see myself being friends with Mary and gossiping about boys.
Now, if you have been reading my blog since the beginning of time you would know that I love characters that have some sort of flaw or problem with them or their lives and this book is no exception. Cade and Danielle are essentially both outcasts and they don't have anybody to depend on nor trust and this made them click and connect and find solace in one another which I find really sweet.
But of course not everything that glitters is gold and the reason why I didn't give this book a 5/5 rating even though I adored it was because the ending was too cloyingly sweet for my taste. It was a good ending but it was just too unexpectedly sweet that it made me kinda disappointed.
All in all, 'Never Trust a Pirate' is a great read and I highly recommend it and if you are the type who loves sweet and happy endings you might give this book a whole 5/5 rating.
A lil' deets on the fabulous author that penned this equally fabulous book (please send me more of your books… please?)
Author Bio: Valerie Bowman grew up in Illinois with six sisters (she's number seven) and a huge supply of historical romance novels. After a cold and snowy stint earning a degree in English with a minor in history at Smith College, she moved to Florida the first chance she got. Valerie now lives in Jacksonville with her family including her mini-schnauzer, Huckleberry. When she's not writing, she keeps busy reading, traveling, or vacillating between watching crazy reality TV and PBS. She is the author of the Secret Brides series, starting with Secrets of a Wedding Night, Secrets of a Runaway Bride, and Secrets of a Scandalous Marriage.