And for this week the topic is: Top Ten ALL TIME Favorite Books Of X Genre!
And I surprise surprise! Out of all the genre I could have chosen I chose YA. Why? Well because just wanted to let you know that I don't dislike ALL YA just some. and I could only think of 5 because I didn't want to include Harry Potter again because that would just make me biased.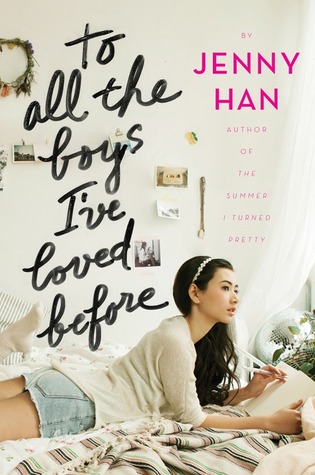 I like this book because it was sweet and the drama was quite understandable. Plus the drama in the plot wasn't overwhelming it was just due to miscommunication (literally) and I have no idea why I like it so much aside from it being a sweet book.
*Maybe deep DDEEEEEEP HOLY COW DEEEEEEEP DOWN I wanted this to happen to me when I was in high school*
I LOVE THIS SERIES (minus Peeta liking Katniss since he was 5 of course because like duh! That make no sense). Love the love triangle (This is what I'd call a love triangle done right!). Love Katniss the bad ass heroine. Love Haymitch, the constantly drunk mentor. I pretty much love everybody and everything.
God I read this series when I was 15-16 and I still love it now. The heroine is so bad ass, so real and did I say bad ass. She makes no excuses that she likes the prince then it doesn't work out and likes someone else. She does get sad about girly issues but she owns up to it, she is realistic in a sense that a woman can be a bad-ass-butt-kicking-ninja-knight-warrior and still be a woman.
I love Sabriel and yeah Lirael too eventually. I loved how they approach being an Abhorsen differently and how that it was Lirael who showed the most character development. From being this suicidal meek girl to a courageous, brilliant and intelligent young woman out to defeat evil. Sabriel on the other hand, I liked her a lot because she knows what she wants and how to get it. So I like the contrast between the two Abhorsens, one who is stable and knows what to do and how to do it and where to go after that versus one who is still just knowing her true calling and powers.
Honorable Mentions
Twilight series by Stephenie Meyer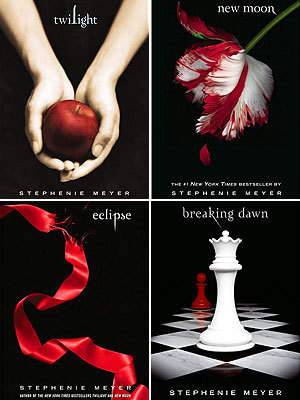 I do not like the series any longer and think said series is a complete waste of my money and time but I cannot deny that when I was younger I did like it. A LOT. I was a hardcore twilight fan. Surprising I know.