Top Ten Tuesday is a weekly meme hosted by The Broke and The Bookish.
So this weeks theme is as the title above states. Let's get started!
Asking a bookworm for just 10 books she'd buy is ridiculous! If I had a credit card that had no limits  I'd buy the whole bookstore regardless of whether I would actually read the books in it or not.
The books below are ones that I am interested to read because so many people are raving about it and I want to know are the books really worth the hype?
Throne of Glass series by Sarah J. Maas
A Court of Thorns and Roses series by Sarah J. Maas
The Grisha Series by Leigh Bardugo
The Mortal Instrument series by Cassandra Clare
Miss Peregrine's Peculiar Children series by Ransom Riggs
A Song of Ice and Fire series (eventually I will get over my fear and actually read this series) by George R. R. Martin
The Lunar Chronicles by Marissa Meyer
Now this are the books that I want to buy because I want to and not because of any type of hype.
P.S. I Still Love You by Jenny Han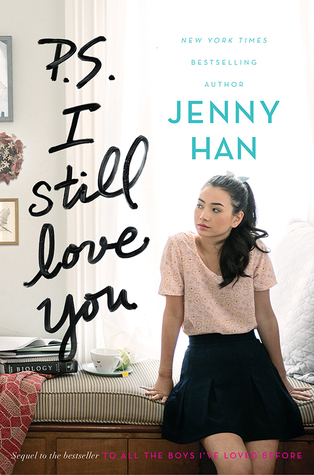 Queen of Babble Gets Hitched by Meg Cabot
I already have the other two, I just wanted the complete set. Puts my mind at ease.
New version of Harry Potter series (the ones that have really pretty book covers)
My Harry Potter books are a mismatch and I am not big on the whole buy the same books but different covers type of girl but for Harry Potter I am willing to compromise.
Airhead series by Meg Cabot
I got the first book so now I just need the others.
Death and The Maiden: The Death of Fanny Wollstonecraft by Janet Todd
I am interested in Mary's sister, Fanny, because not much is known about her. I mean the poor girl is overshadowed by practically everybody in her family and then she committed suicide at the age of 19. Poor girl.
Vessel by Sarah Beth Durst
The plot I read in Goodreads sounds good.
The Night Manager by John Le Carre'
I'll be honest I wanted to read this book because of the TV series that has Tom Hiddleston in it. Look even has Tom on the new book cover.
Tinker Tailor Soldier Spy by John Le Carre'
This one is because of Benedict Cumberbatch.